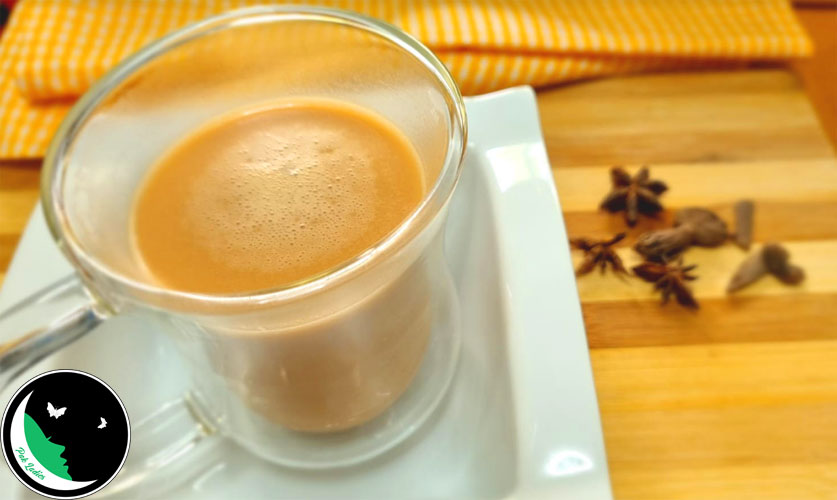 Bulletproof Tea Recipe
If you cannot drink coffee in a keto diet then this creamy and frothy keto tea is perfect for you. Bulletproof tea, or Bulletproof coffee, is the queen drink of the ketogenic diet, a mixture of tea, coffee, butter and MCT oil (or coconut oil).
Its appearance and taste are those of a greasy coffee with milk, not creamy.
The purpose of this drink, which can be made with coffee or tea, mixed with some type of fat or oil, is to provide an extra serving of healthy fat in a single drink.
Why an extra dose of fat?
Fats play a fundamental role in the keto diet, since they become the main fuel from which the body derives energy.
In ketosis, the body increases its energy levels, mental concentration is optimized and fat burning is favoured, achieving a sustained and very noticeable weight loss.
An additional dose of fat, especially in the morning, generates a feeling of satiety, which lasts throughout the day, and added to the absence of glycaemic spikes, stimulates the burning of body fat and turns your body into a burning machine.
There are two requirements: that you have a cup of coffee or tea, and that you have some kind of fat. It can be heavy cream, butter, Ghee or coconut oil.
On the other hand, it is advisable to consume this liquid fat bomb only at the beginning of the keto diet, to help the body enter ketosis and to avoid hunger and cravings, caused by low fat consumption.
This period of adaptation of the body to its new fuel determines, in a high percentage, the success in adherence to the ketogenic diet.
Let's go now, to the Bulletproof tea recipe
Bulletproof Tea Recipe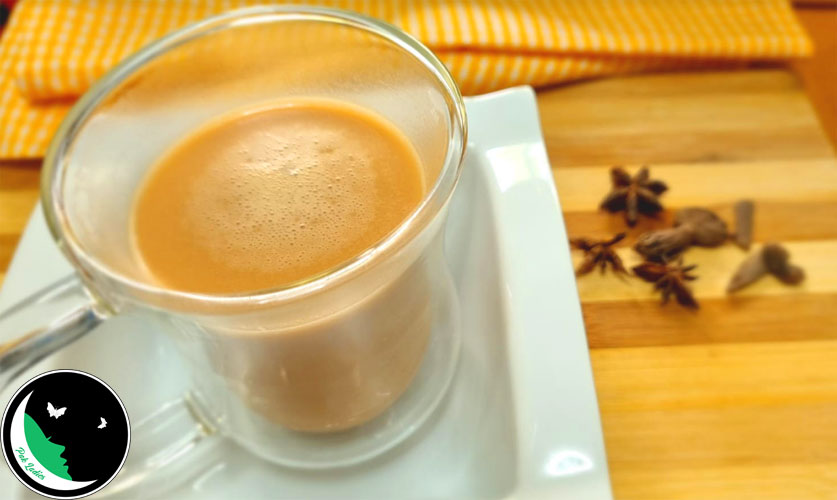 Ingredients
1

tbsp

Black Tea

Tea bags or loose tea

200

ml

Water

1

Green Cardamom

1

tbsp

Mct oil

1

tbsp

Cream

Stevia

optional
Instructions
Boil water in a pan, then add cardamom and tea bag. Let it simmer for 1 minute.

Remove the tea bag and add stevia, Mct oil and cream.

Blend all ingredients in a blender or with coffee frother until it's smooth and foamy.
Nutrition
Serving:
1
Serving
|
Calories:
168
kcal
|
Carbohydrates:
1
g
|
Protein:
0.4
g
|
Fat:
19
g
|
Saturated Fat:
15
g
|
Polyunsaturated Fat:
0.5
g
|
Monounsaturated Fat:
2
g
|
Cholesterol:
17
mg
|
Sodium:
14
mg
|
Potassium:
20
mg
|
Sugar:
0.4
g
|
Vitamin A:
221
IU
|
Vitamin C:
0.1
mg
|
Calcium:
16
mg
|
Iron:
0.02
mg